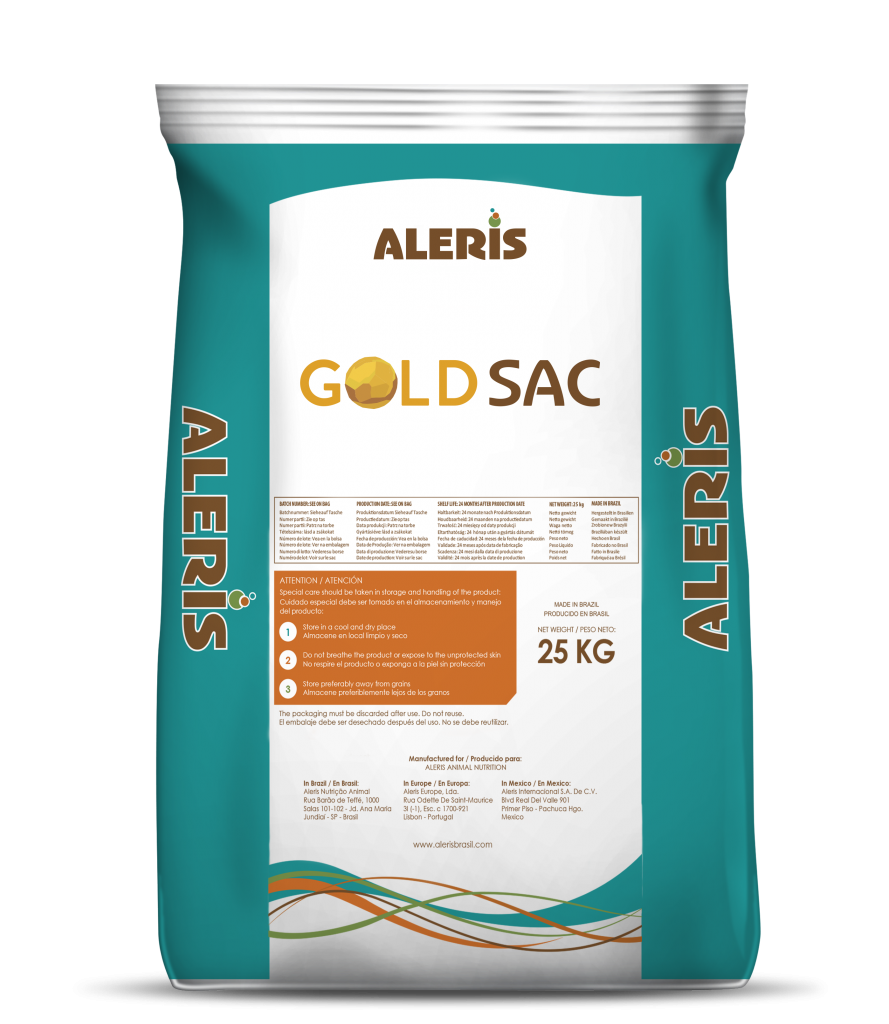 Goldsac was designed as a combination of yeast benefits (Saccharomyces cerevisiae) with its fermentation nutrient medium and corn derivatives. The production process allows for a wide variety of nutrients (peptides, nucleotides, vitamins, etc.) that meet the nutritional needs for growth and, at the same time, contribute to intestinal health due to the yeast components. Goldsac emerges as a remarkable ingredient for diet formulation, resulting in high animal performance.

High digestibility protein


Substrate to beneficial bacteria


Contributes to intestinal integrity


Source of nutritional metabolites
Not available in Europe.